LOOKING TO TAKE YOUR BBQ PARTY TO THE NEXT LEVEL?
Revolutionize Your BBQ Game with the Ultimate Grill Accessory!
Get ready to elevate your grilling experience with GrillJets™ BBQ Grill baskets! Meticulously crafted from premium quality stainless steel, these baskets are built to withstand the intense heat of your most passionate grilling sessions!
With their innovative design, GrillJets™ ensure that every inch of your grill is put to use, allowing for even heat distribution and perfectly grilled food every time.
Whether you're a seasoned pro or a grilling enthusiast, GrillJets™ are the must-have accessory for your BBQ arsenal!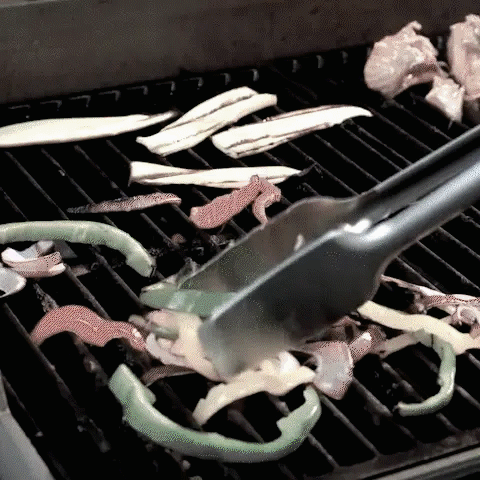 Makes grilling all your favorite foods easy and efficient!
Even heat distribution: Transform your cooking experience with our stainless steel basket that rotates 360 degrees, ensuring your food is evenly heated and tastes absolutely delicious. Not only is it perfect for roasting and grilling your favorite vegetables, but it can also be used as a wok to whip up healthy and tasty stir-fries with prawns, scallops, ground chicken or pork. This versatile tool even doubles as a smoker, making it an essential addition to your cookware collection.

Versatile Design Combined with Premium Quality : Our GrillJets™ baskets are crafted entirely from stainless steel, which makes them a safe and durable choice for grilling. The basket design eliminates the worry of losing food between the grates, and its versatile use as a smoker, wok, or grill basket makes it an indispensable tool in your cookware collection. It's dishwasher safe, making clean-up a breeze. Whether you own a gas or charcoal grill, our basket works seamlessly on both.








Easy to use : Our GrillJets™ basket features a movable door that makes it easy to open, close, and remove food. Its unique door design also allows for a perfect fit with your original rotisserie when used for grilling, ensuring hassle-free cooking with every use.

No More Hand-Turning: Say goodbye to awkward tongs and gloves - our GrillJets™ basket does the work for you, delivering delicious, evenly cooked food every time.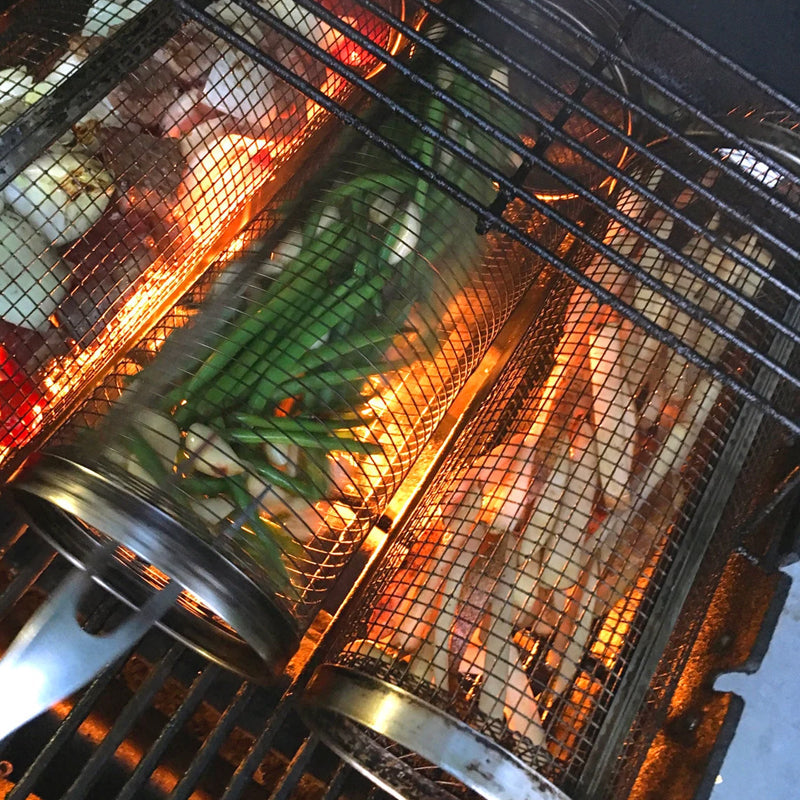 BE A PRO IN JUST SECONDS!
Grilling Vegetables, Meats, And More Has Never Been Easier! With Its Versatile Design, You Can Cook Up A Variety Of Dishes Like Asparagus, Mushrooms, Brussels Sprouts, Sliced Peaches, Onions, Peppers, And More. And With GrillJets™ Technology, Your Food Will Be Cooked To Perfection Every Time. Once You Try This Amazing Grilling Tool, You Won't Want To Grill Without It!
30 day Money Back Guarantee
frequently asked questions
How do i use the GrillJets™ BBQ Grill Basket?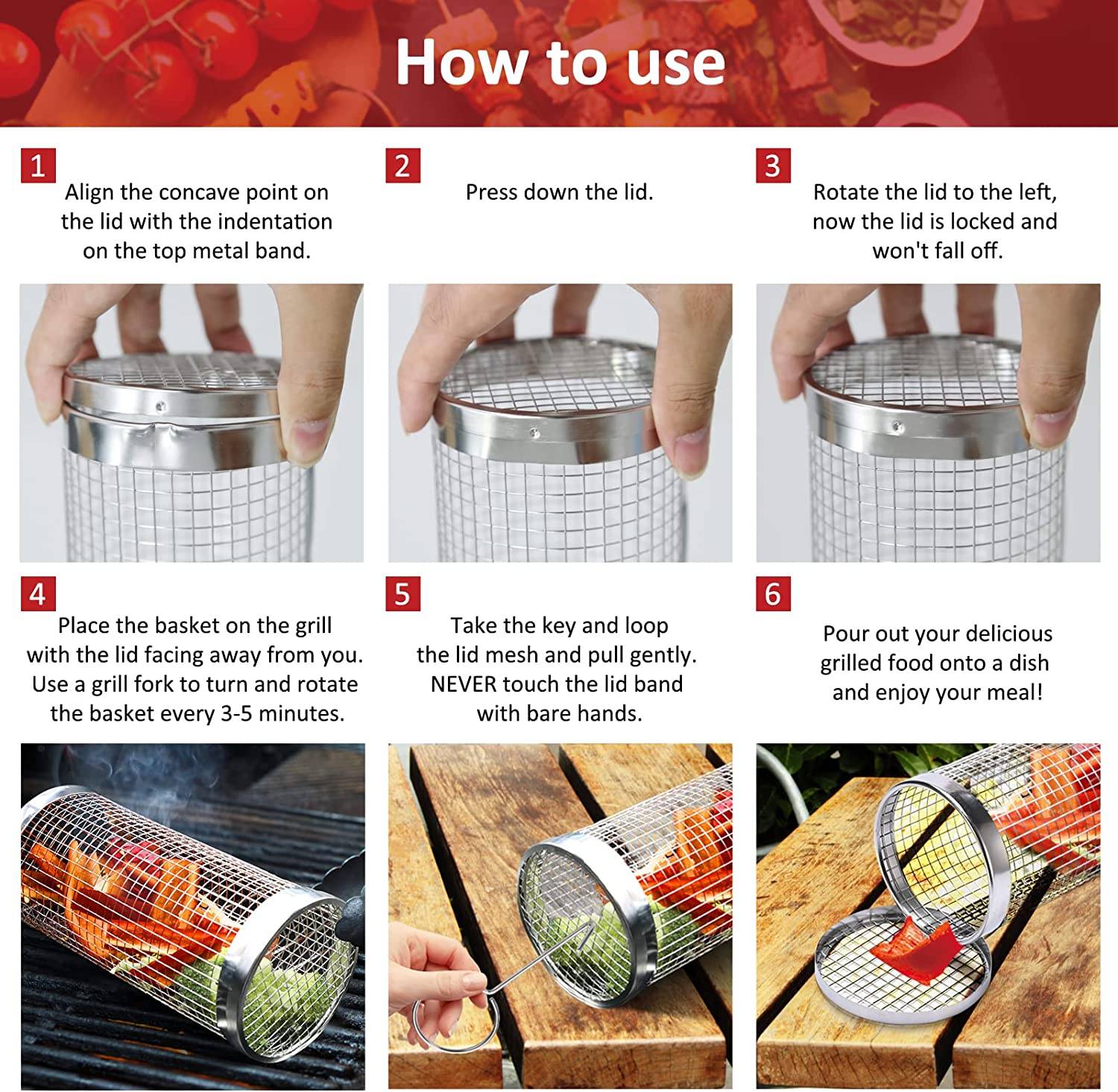 1/2/4/6 x GrillJets™ BBQ Grill Basket
Material: 304 stainless steel
Size: 21x9x9cm
Weight: 165g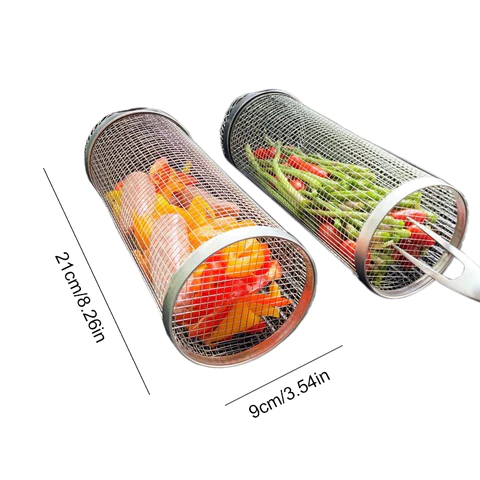 Yes! We ship worldwide and shipping is always FREE! Non-US customers are responsible for customs clearing/duties, and local taxation. International shipments may be subject to customs processing and additional charges, customs policies vary from country to country, therefore you should contact your local customs office for more information. When customs clearance procedures are required, it can cause delays in arrival. If you can normally order product from the U.S or China and have it shipped to you, then you can order in the same manner without any problems!
Every order comes with a tracking number and can be easily tracked straight from our website That way you can always know your package is safe and on its way to your doorstep. We also offer package insurance for a low cost of $4.99!
I still have not received my order. What is taking so long?
We apologize for the delay. You can however track your order and see where it is at any time. If you feel that you need help tracking your package or want to inquire more about it, please send us an email and a customer support representative will be more than happy to help you out.
What is your refund policy?
We always put our customers first and do our best to resolve any issues that our customers may experience with their online orders. Any product you return must be in the same condition you received it, in the original packaging, and must be within 30 calendar days of the delivery date. Please keep the email receipt. For more assistance, please send us an email and a customer support representative will be more than happy to help you out.
If you have any questions that are not on this FAQ page, please email us at care@akoyahome.com and a customer support representative will be more than happy to help you out.
Don't just take our word, take theirs too!