Elevate Every Mood with LumiLuxy™!
Rechargeable, Truly Wireless Lighting for Effortless Ambiance!
infuse your space with an enduring charm!
Crafted from a single block of metal, our LumiLuxy™ wireless table lamp embodies both purity of form and a reassuringly solid texture.
Its sleek, sharp design emits a gentle, warm light from beneath its top, transforming the surrounding darkness into a soothing radiance that elevates your evenings!
Combining timeless elegance with superior quality, this lamp's soft, ambient glow infuses your space with an enduring charm, destined to become an integral part of your life.
Experience lighting adaptability like never before!
The lamp's allure lies in the harmonious fusion of its sleek metallic silhouette and the gentle radiance it emits.
With a simple touch to the shade's top, this versatile fixture seamlessly transitions from casting a candle-like, intimate ambiance, perfect for a cozy meal, to creating a moody atmosphere, ideal for evening relaxation!
It can also transform into a clear, focused light, perfect for illuminating your workspace, or even provide radiant, room-filling brightness.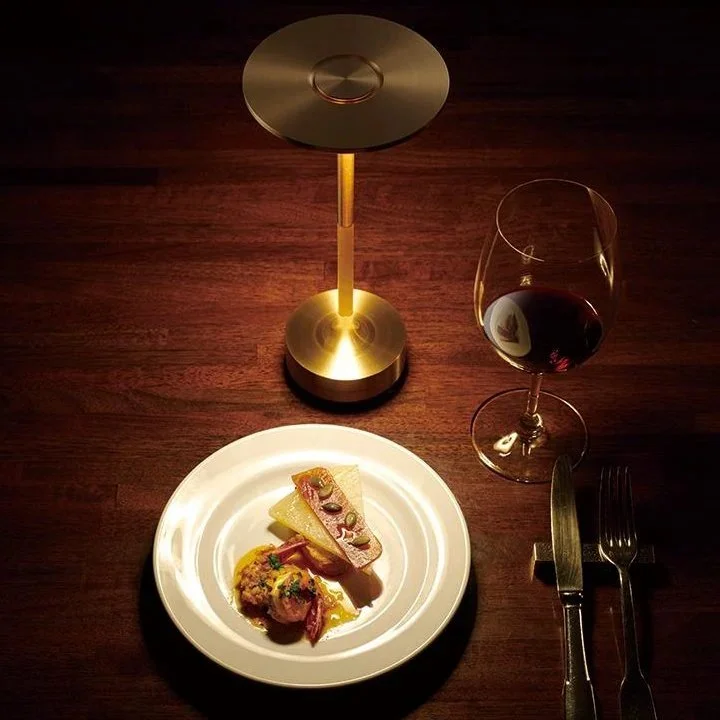 Illuminate Every Space with Ease!
Versatile, Splash-Proof & Wireless
Our LumiLuxy™ wireless lamp boasts splash-proof durability, making it an ideal addition to various settings, from bathrooms to outdoor spaces.
It effortlessly complements any room in your home, whether it's for creating a cozy ambiance in the bedroom, adding warmth to the living room, enhancing the charm of a children's room, setting the mood at the dining table, illuminating the hallway, or bringing a touch of enchantment to your terrace and balcony.
Versatility meets convenience with this lamp, designed to elevate your lighting experience wherever you need it!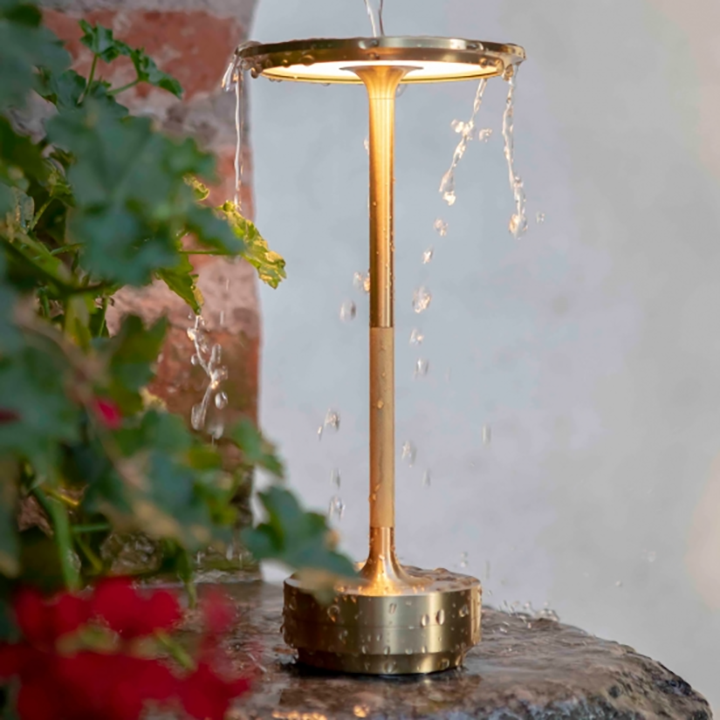 30 day Money Back Guarantee
frequently asked questions
Lamp size: 27.5*13inch/28.5*13cmUSB rechargeable

Charging time: approx. 3 hours
Running time after charging: approx. 8-12 hours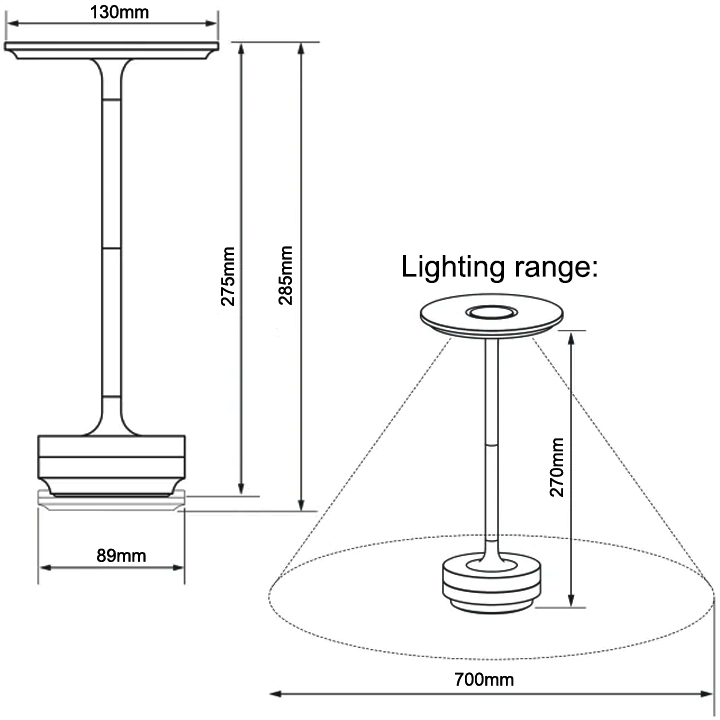 Yes! We ship worldwide and shipping is always FREE! Non-US customers are responsible for customs clearing/duties, and local taxation. International shipments may be subject to customs processing and additional charges, customs policies vary from country to country, therefore you should contact your local customs office for more information. When customs clearance procedures are required, it can cause delays in arrival. If you can normally order product from the U.S or China and have it shipped to you, then you can order in the same manner without any problems!
Every order comes with a tracking number and can be easily tracked straight from our website That way you can always know your package is safe and on its way to your doorstep. We also offer package insurance for a low cost of $4.99!
I still have not received my order. What is taking so long?
We apologize for the delay. You can however track your order and see where it is at any time. If you feel that you need help tracking your package or want to inquire more about it, please send us an email and a customer support representative will be more than happy to help you out.
What is your refund policy?
We always put our customers first and do our best to resolve any issues that our customers may experience with their online orders. Any product you return must be in the same condition you received it, in the original packaging, and must be within 30 calendar days of the delivery date. Please keep the email receipt. For more assistance, please send us an email and a customer support representative will be more than happy to help you out.
If you have any questions that are not on this FAQ page, please email us at care@akoyahome.com and a customer support representative will be more than happy to help you out.
Don't just take our word, take theirs too!